spookycute_dollhouse
A sort of "second wave" of Hatchimals has begun appearing in stores over the past couple of weeks, known as "Glittering Garden". I've looked for them a bit here and there while out and about, but really wasn't expecting to find one for awhile. However, today I walked into the toy section at Target, and right on an endcap were two Glittering Garden Draggles! I was super excited and scooped up the one closest to me. I've really been wanting a Draggle and have come close to buying one a few times in the past, but I really was trying to hold out for Glittering Garden because I like the color options better, and of course, I thought the glitter aspect sounded neat. I probably would've grabbed a GG Penguala too if they'd had one, but I was just super happy to find the Draggle.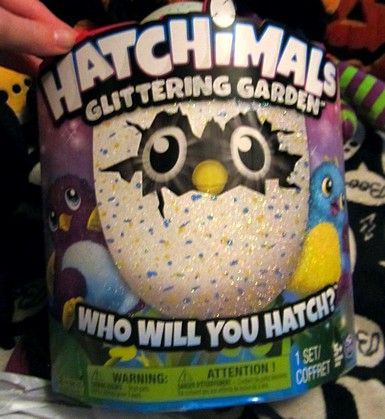 The Glittering Garden box! I love how sparkly it is!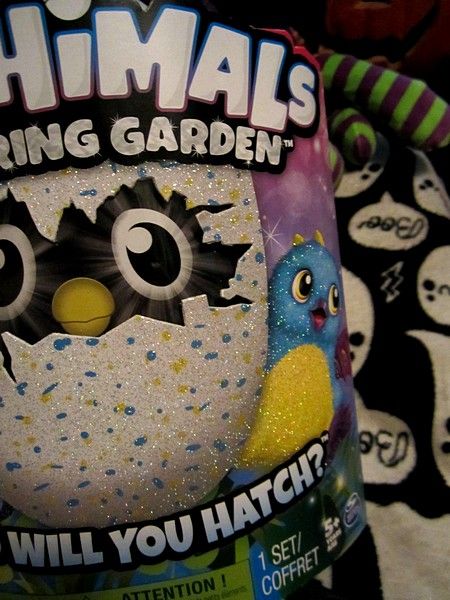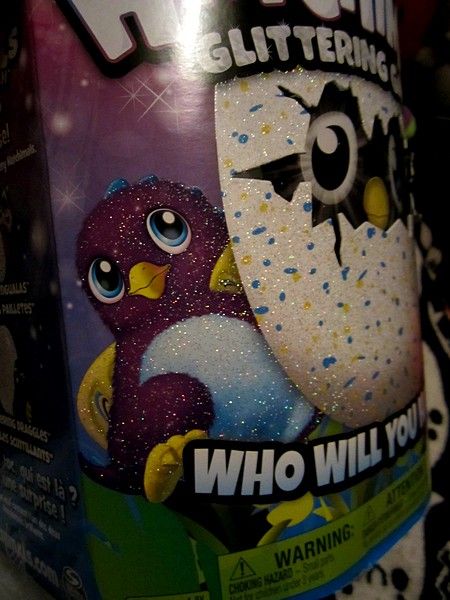 Both color options for the GG Draggles. I really didn't have a preference about which I got with these, because the blue is really pretty (though the color scheme is a little similar to my Burtle, Skye) and the purple looks a lot like the original Draggles that I'd been considering buying prior to finding out the GG Hatchimals were already in stores.
The little sample egg on top of the box. If you've never owned a Hatchimal before, please note that this is
not
your Hatchimal's actual egg! It's just part of the box design, and shows what your egg will actually look like.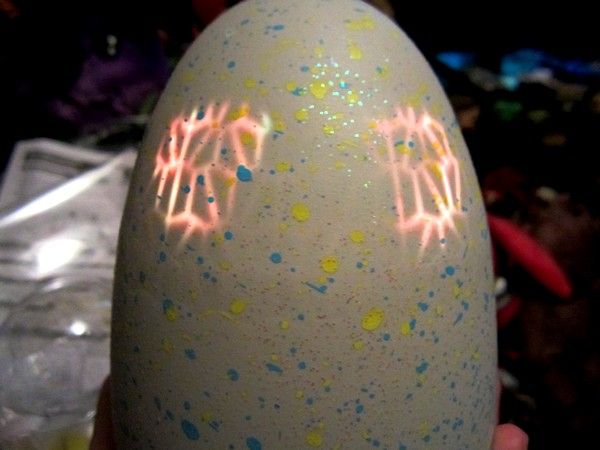 The egg out of the box. It's very, very sparkly! I wish I could've kept it, actually. It was very pretty while it lasted. (Also, you can see the Hatchimal's eyes so you can tell how it's feeling or what it needs.)
More sparkles. They were hard to capture in pictures.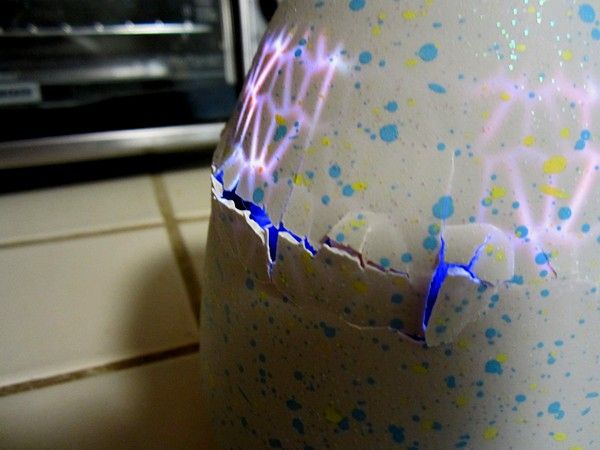 Things are happening!
I made a quick video of part of the "pecking" process. I would've kept filming but the egg needs a lot of attention in order to hatch, so it's hard to film at the same time as helping the Hatchimal along.
Beak! At this point, as I said in the video, I didn't have the box near me and couldn't recall which color Draggle had the yellow beak, so it was still a surprise.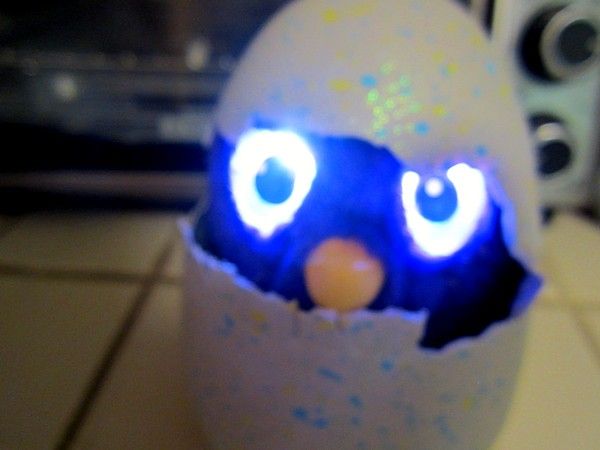 Terrible picture but I thought he looked so cute! As you can now tell, it's the purple one.
Out of the egg. On my camera, he photographs very blue for some reason, but he's most definitely purple in person.
A closer look at the glitter. They're little tinsel-y strands that are sewn in, so you don't have to worry about your GG Hatchimal leaking glitter all over the place. The glitter is tastefully done and not at all overpowering.
This picture was taken with my phone, and shows his coloring better. I've declared this guy to be my first boy Hatchimal, and his name is Cosmo. For some reason I always think of the Draggles as boys, though they really have no specific gender and can be whatever you want them to be. I've noticed that some of the Draggle's sounds seem a tiny bit deeper than my other Hatchimals, though.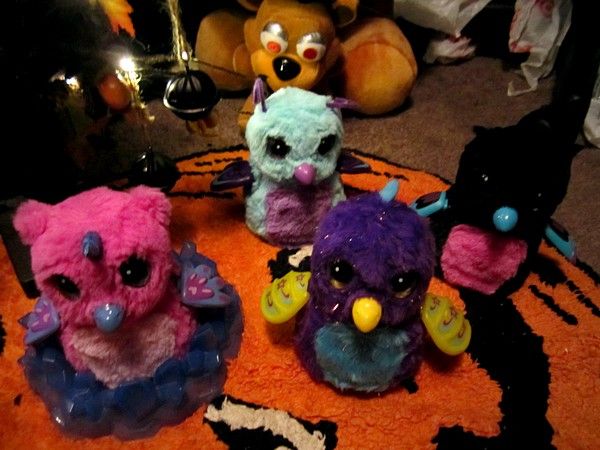 Current family photo! Cleo and Cosmo up front, and Skye and Luna in back. Cleo has her own little nest, because for some reason, the Owlicorns (TRU exclusive) come with one and none of the others do. It's odd. It's a cute accessory and I'm thinking of maybe buying some handmade nests on Etsy or eBay for the others. I also now have one of each species of Hatchimal except the Penguala. I will get one eventually, I just need to decide which I like best first.