spookycute_dollhouse
I'm still in the process of figuring Dreamwidth out, since moving my personal journal here a couple weeks ago, and I know I still need to fix this journal up, upload more icons, etc., but I'm excited for a new start in the doll/toy journaling world. My previous doll journal on LiveJournal was getting a bit cluttered, with old tags and things for dolls I don't really use anymore. I don't plan on deleting that journal just yet and not I'm sure I'll back it up here on Dreamwidth because any pictures I uploaded directly to LJ won't come over, so it seems kind of pointless, but we'll see.
Anyway, in the meantime, I'd like to introduce the newest member of my doll family.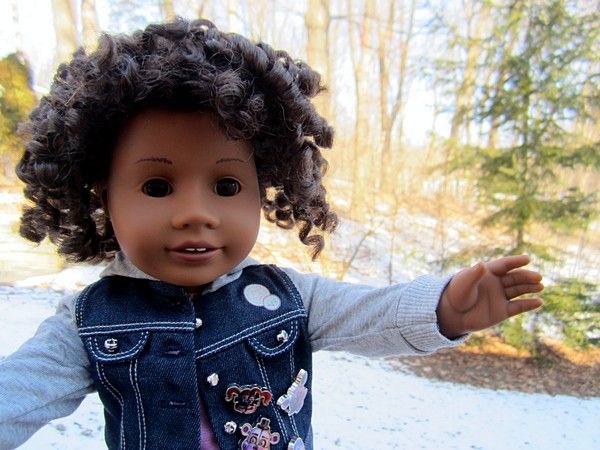 This is Flora. She's an American Girl Truly Me doll, #58. I was lucky enough to actually be able to get her from a physical store, as a Toys R Us in my area, though it's a little hard to get to, has one of the little AG "shop-in-shops" inside. I'd actually been there looking for this doll a week ago and she was sold out, and yesterday, I lucked into finding the very last one.
Flora is named after, and actually represents, a character from the most recent American Horror Story season, Roanoke. If you know me from elsewhere, you know what that show means to me, and I decided a fun little way to continue the story of last season would be to have Flora in doll form, as she really does look quite a bit like the character. (I actually realized that after I'd decided I wanted the doll, though, I swear.)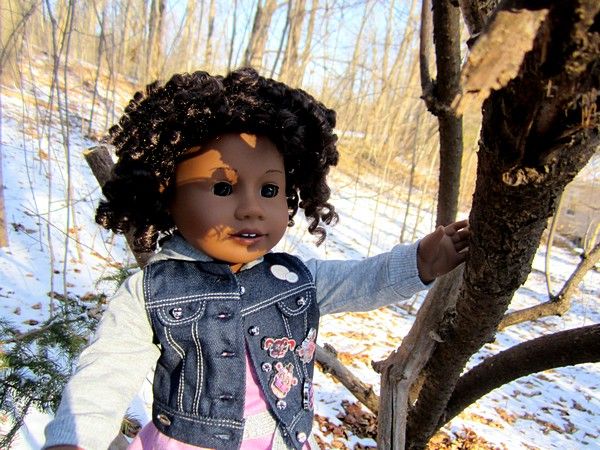 She's currently wearing her Meet dress with the mix and match hoodie over it. My one complaint about the TRU AG section is, they really don't have many clothing options that don't relate to a sport or other specific activity. And most of the mix and match stuff was sold out. The hoodie suits her, though, and if you know the character I'm basing her on, you know a hoodie actually does play a role in her story.
Flora also stole my Five Nights At Freddy's: Sister Location pins. hehe I felt like the hoodie was missing something somehow, so I just stuck them there and I love how it looks. Flora would definitely be the type of kid to be into something like that.
Almost looks like she's running through the woods. Appropriate picture is appropriate.
She really has the sweetest face. I've never owned an AG doll with the Addy face mold before, though I remember wanting Addy as a kid, and I'm really in awe of how adorable she is.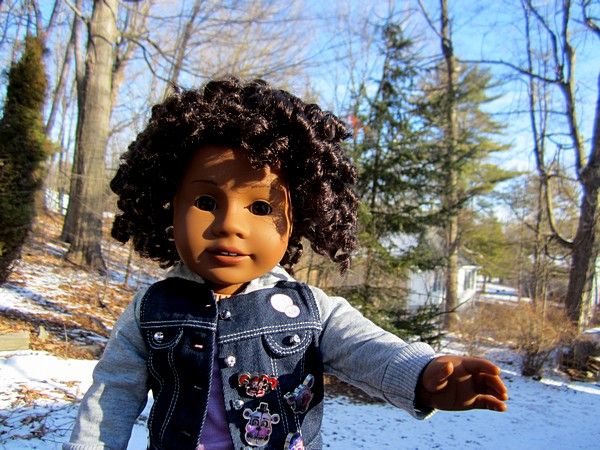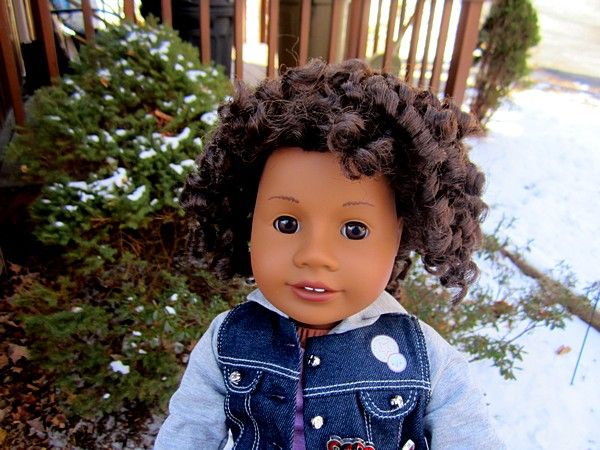 I'm so happy to have this doll. I knew I was going to love her, but I love her even more than I thought I would. She's just too adorable for words and, yeah, the fandom thing is definitely working in her favor as well. I feel kind of guilty that Violet (the one in my only icon so far) hasn't gotten an outdoor photoshoot yet, but to be fair, it's been pretty cold since Christmas, and Flora's the only one that actually looks dressed for outdoors anyway. I have a feeling AG dolls are going to be a huge focus for me doll-wise this year, and I'm really looking forward to it.
I'm not sure if I'll be going back to that TRU any time soon, unless I'm ever planning on another Truly Me doll, which, at the moment anyway, I'm really not. I am kind of wondering, though, when Felicity is re-released, if I combined one of her outfits with a blonde Truly Me doll, could I create Flora's colonial ghost friend from the show, Priscilla? Because that would be kind of awesome. (I am a total fandom trash bag, you'll learn that if you don't know me. lol)
Anyway...Hopefully more soon! I really feel so much more motivated to do things now with a new journal, and I have so many ideas in mind!